Did shaving just get even better? Yes it did! Longer handle, better grip, enclosed head and lighter overall. In short: we love the Bronte razor.
Regular price
Sale price
$65.88 AUD
Unit price
per
Sale
Sold out
What's Inside

1x safety-razor
1x box of 10 double edge razor blades (worth 50-70 shaves)
your shave guide
cotton canvas bag
including shipping
plastic-free & recyclable packaging
How to Use

Assemble razor correctly with the ridges looking up

Prep Skin

shave at the end of a hot shower or bath
exfoliate skin
apply a thick layer of shave soap by rubbing it over the skin
shave gently and reapply soap where necessary

Shave Technique

NO PRESSURE
SHORT STROKES around bony bits
STRETCH your skin to avoid cuts
sharp quality blades prevent cuts/knicks
if you shave down there - shave only with the hair growth (down) to minimize skin irritation

Read our shave guide BEFORE your first shave

After Shaving

rinse with cool water
apply shave oil to nourish skin, calm down irritations and promote skin healing
pat skin gently dry
wear loose clothes to minimize skin irritation

Read these 16 expert shaving rules

More tips on our Shave Blog on how to shave knees, prevent ingrowns, DIY scrubs and much more.
Ingredients

Razor

Materials

Head: Zinc Handle: brass Blade: Stainless Steel

The razors in the color blue, mint, pink and lilac/purple are
powder-coated and prone to chipping. Chipping only affects the look of
the razor not the usability.

The other metal razors are electroplated and less prone to chipping and scratching.

Care

After shaving, slightly unscrew razor and rinse under tap clean out all soap and hair
Store razor outside the shower in preferably dry and sunny area – leave unscrewed
Preferably sit in razor stand for best way to dry (this will help
prevent bacterial growth on blades and razor which will keep blade sharp
for longer and prevent razor rash in future)
Swap blade every 5-7 shaves, or when it feels scratchy to shave
with. That depends on how much you shave and how thick your hair is.
When swapping blades take the razor apart and clean with hot water
and soap (do not use harsh detergents, disinfectants, bleach, do not put
in dishwasher)
Why its special

✅Helps prevent ingrown hairs and razor rash
✅Plastic-free and free of nasty chemicals
✅Forever reusable (just change the blade)
✅Cheaper in the long run
✅A super close shave – no scratches and small cuts
✅Unisex for ALL body parts with hair
✅Compared to other safety razors? So much easier to use because of its lighter weight, longer handle and better grip!

Helps prevent ingrowns

Free of harmfull toxins

Gentle on Skin
Share
View full details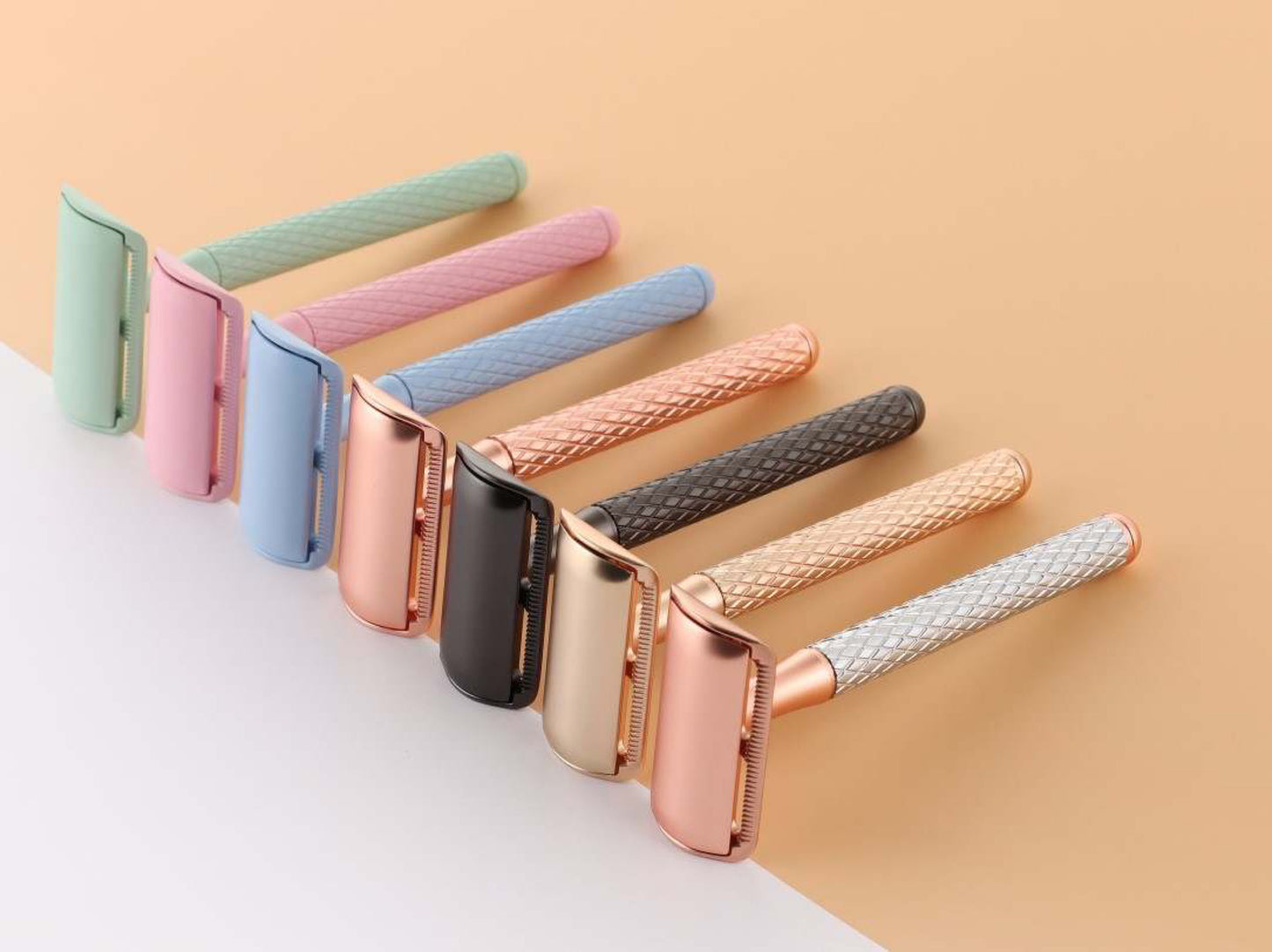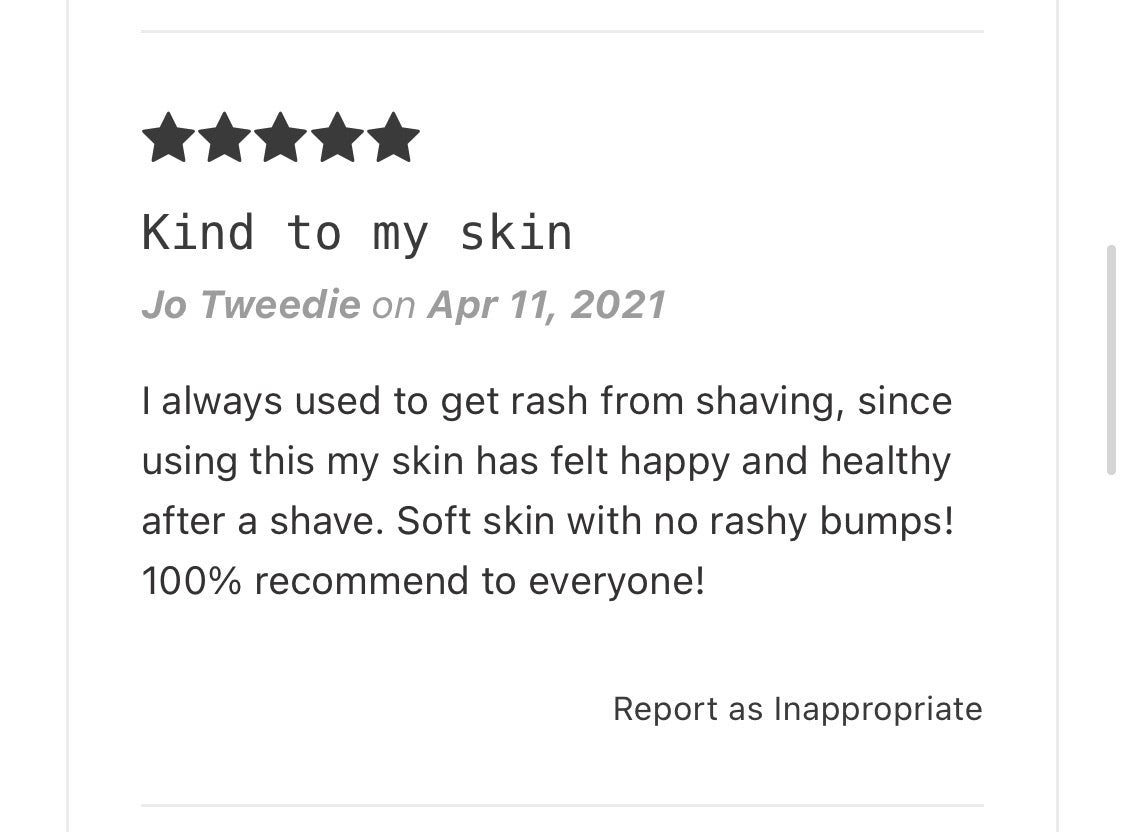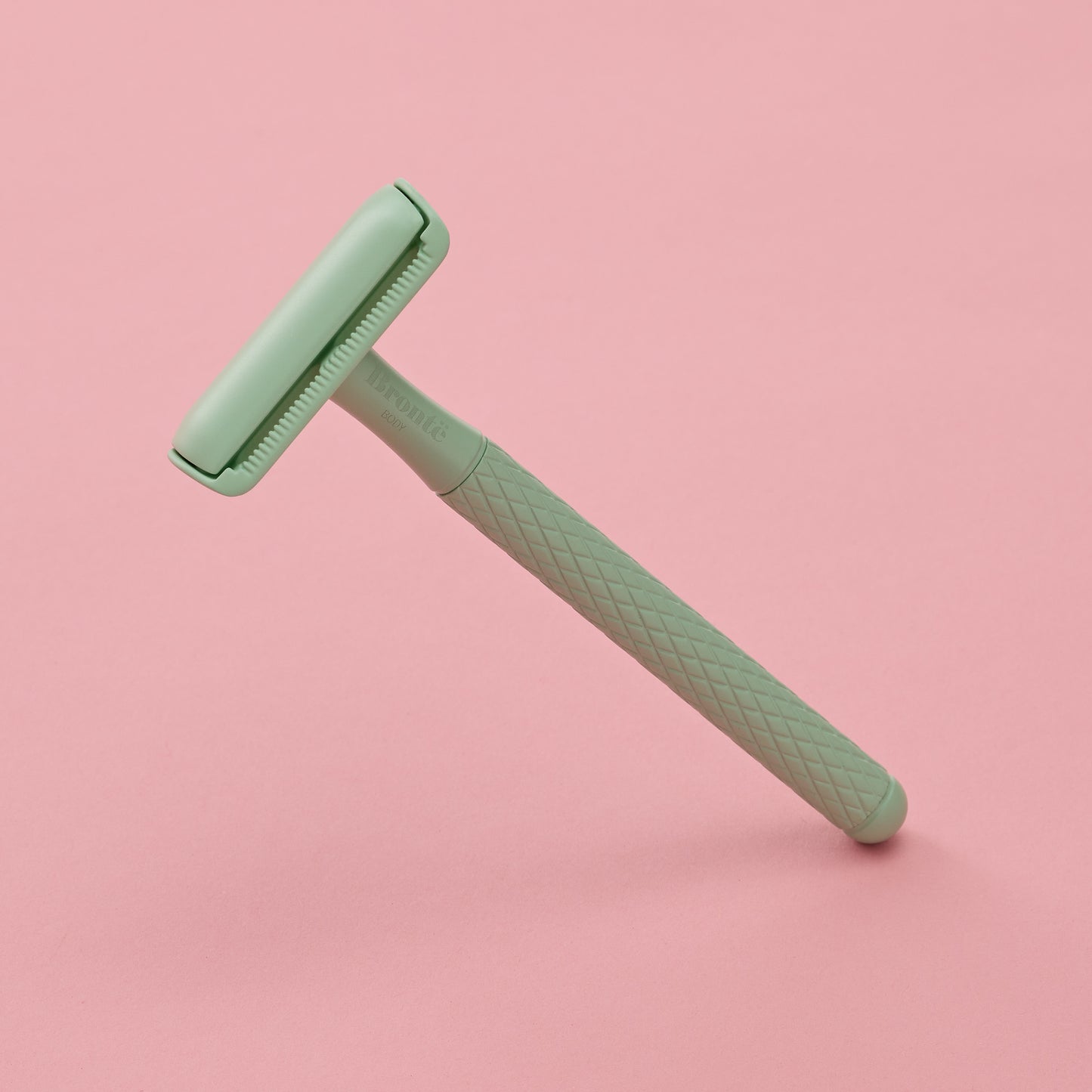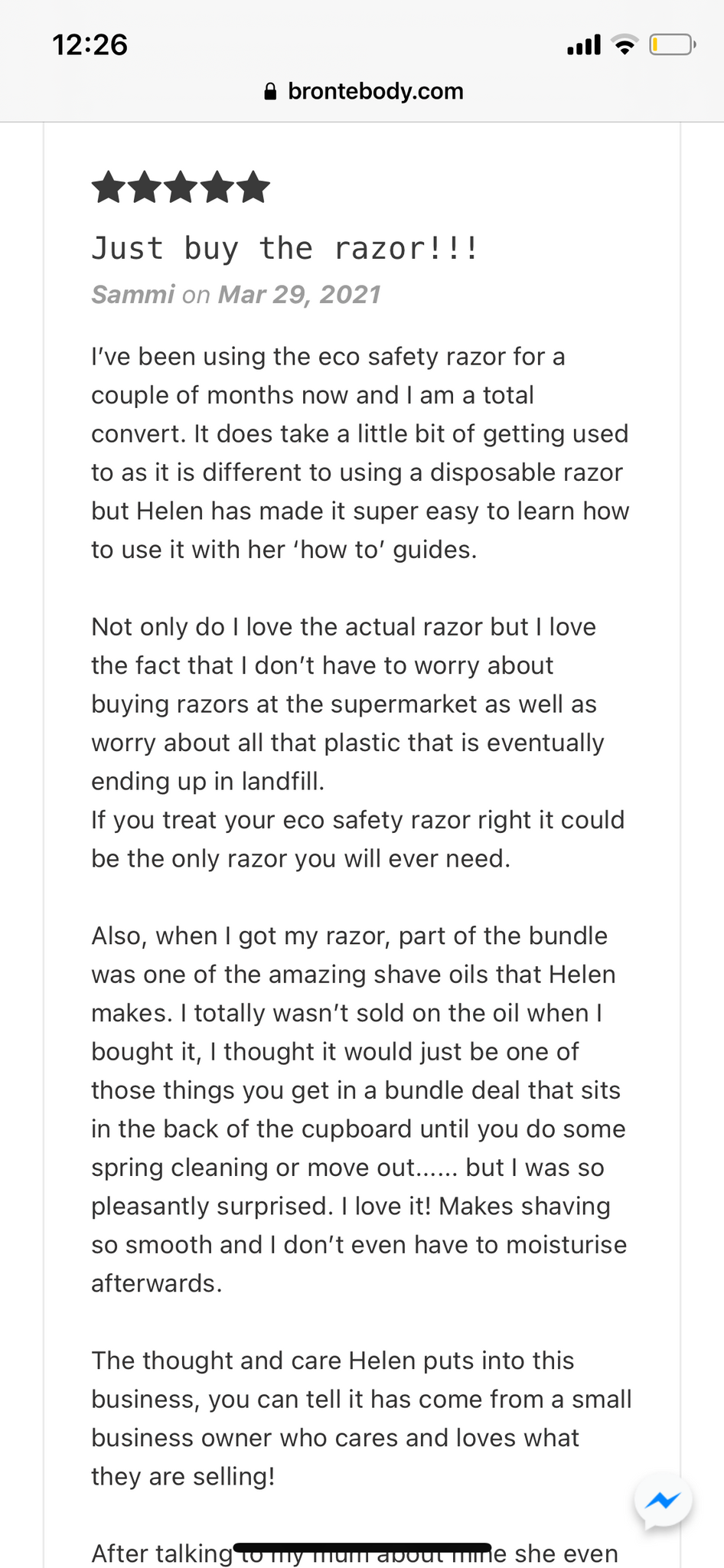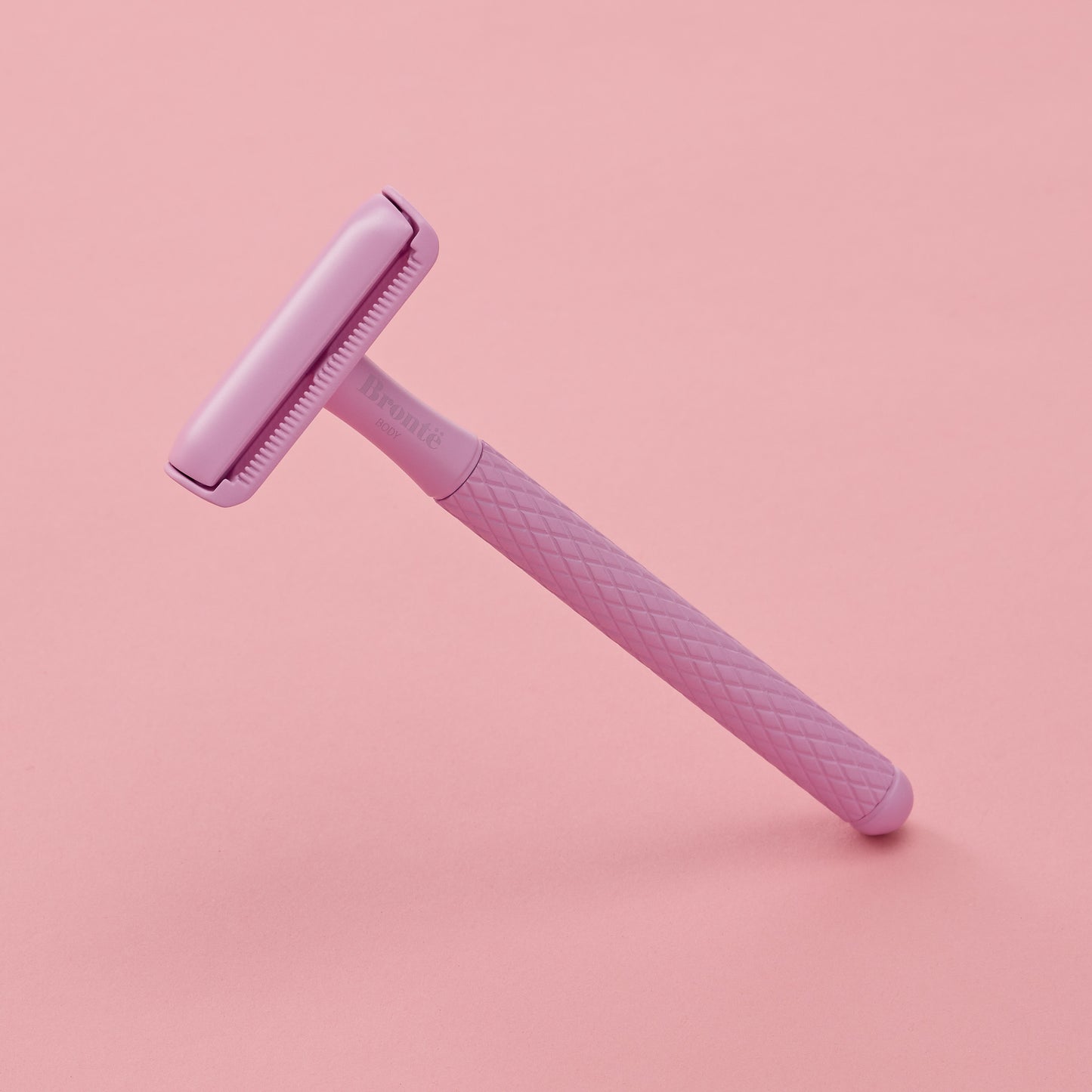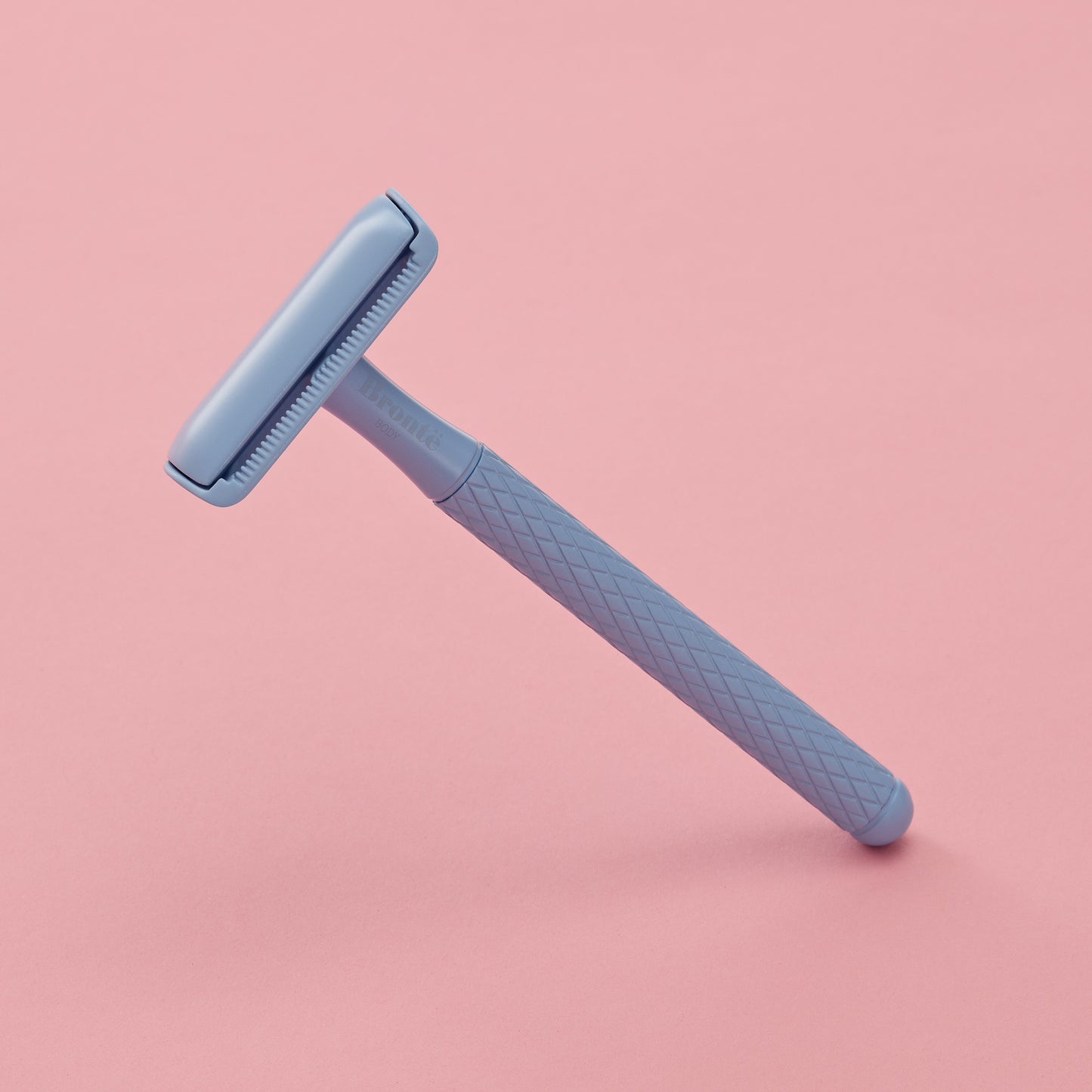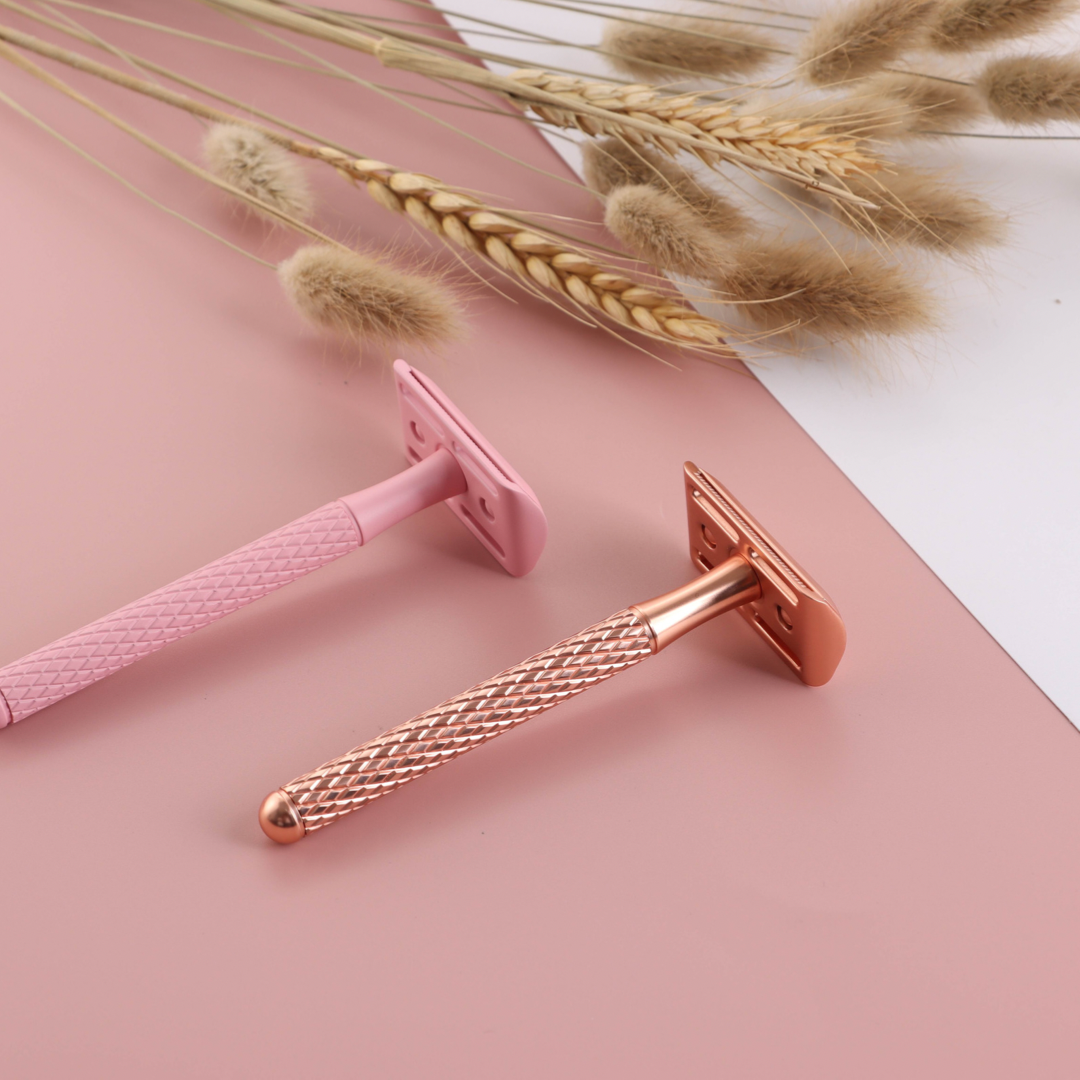 "I have not had an ingrown hair since I started using these shavers too <3 I would definitely recommend it!"
Frequently asked questions