Brontë Body razor blades are made from high quality stainless steel. There are 10 blades in each packet. Every safety razor comes with razor blades.
Regular price
$6.00 NZD
Sale price
$6.00 NZD
Unit price
per
Sale
Sold out
How long will a pack last?

How long will one pack last?*

shave 1x per week = one year (that's $6 per year)

shave 2x per week = 6 months ( $12 per year)

shave 3x per week = 4 months ($18 per year)

shave 4x per week = 3 months ( $24 per year)

*calculated if you use the blade only 5 times. But you can use
the blade 5-7 times depending on how much you shave. For example if you only shave the armpits you could use it even 10 times.
How to Use

Always use a clean, sharp blade. Never ever use a dull blade - you are more likely to cut yourself! Depending on how much you shave and how thick your hair is.

We recommend changing your blade every 5 to 7
shaves (as soon as it feels scratchy). The older the blade, the more bacteria it has which can cause razor burn! And it gets blunter with every shave. Change your blades frequently!

Remember, blades are much cheaper now. Blades can only be recycled at the metal recycler (not the normal one).
Why its special

No plastic, no toxic chemicals. Its up to you what you put in your skin and body!

Did you know that commercial supermarket razors have ingredients that are known carcinogenics?! Crazy right??
Recyclable

Safe

Plastic-Free
Share
View full details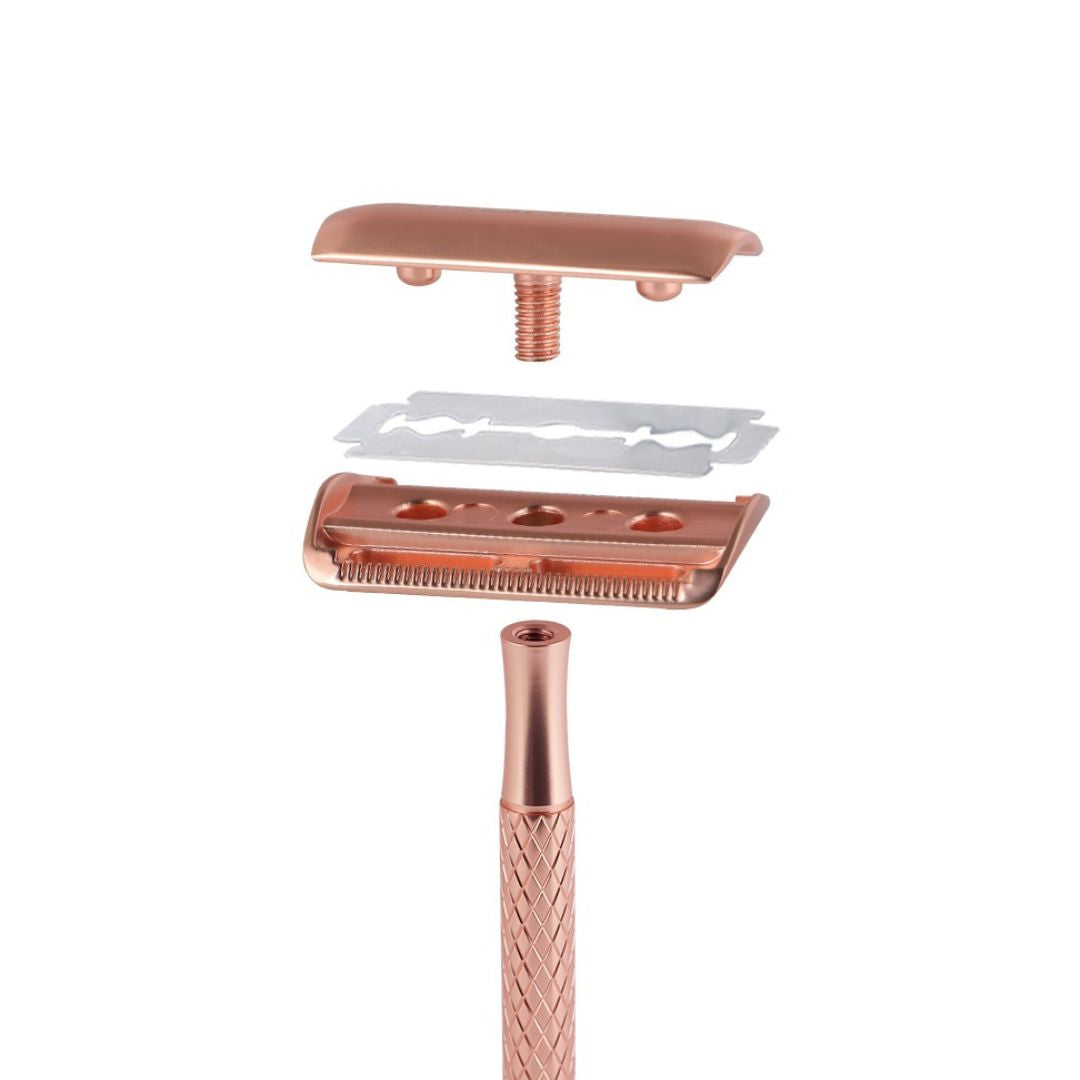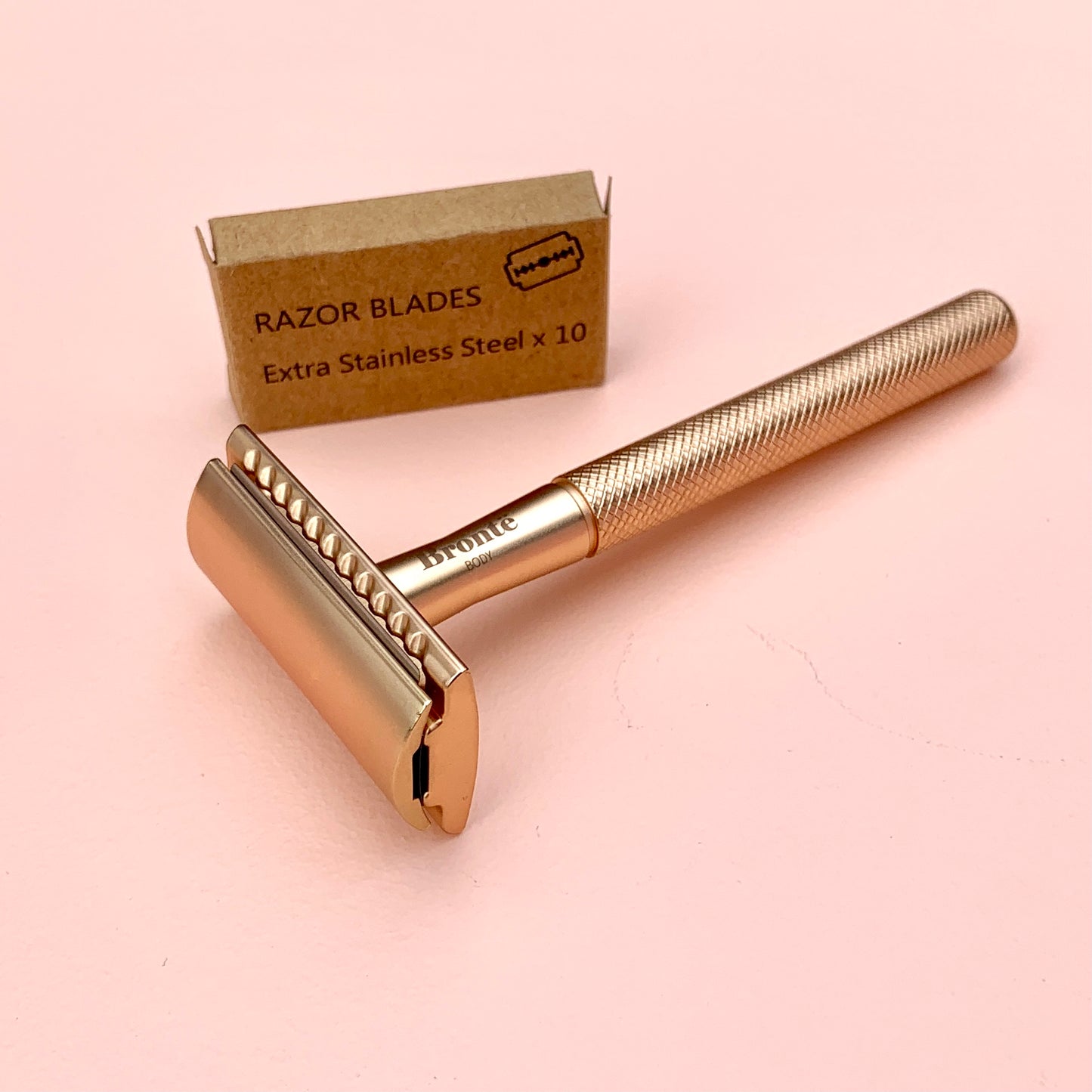 "Each product is filled with not only some of the best botanicals but a little bit of happiness and kindness too."
Frequently asked questions