Experience the luxurious touch of Brontë Body's Glow Oil, meticulously crafted to elevate your after-shave and intimate skincare routine. Dive into the transformative power of natural ingredients, designed to soothe, hydrate, and rejuvenate your skin.
Regular price
Sale price
$34.00 NZD
Unit price
per
Sale
Sold out
What's Inside

🌿Golden Hemp Oil: Harness the nourishing essence of hemp seeds. Deeply hydrate, reduce inflammation, and strengthen your skin barrier for a soft, supple touch.

🍇Grape Seed Oil: Embrace the lightweight hydration sourced from grape seeds. Revel in tightened skin and a reduced appearance of scars, offering a smooth, flawless feel.

🌰Jojoba Oil: Experience nature's perfect moisturizer, tailored to balance your skin's natural oil production. Suitable for all skin types, its deep hydration ensures a radiant glow.

🌱Tea Tree Essential Oil: Combat skin blemishes and soothe irritations with this potent antimicrobial. Ideal for preventing ingrown hairs and promoting clear skin.

🌿Clary Sage Essential Oil: Renowned for its calming
properties and ability to balance skin oils, Clary Sage can help soothe skin irritations and provide a rejuvenating aroma. It's particularly beneficial for regulating sebum production and promoting skin clarity.

🌸Lavender Essential Oil: Indulge in the calming embrace of lavender. Not only does it promote skin healing and reduce redness, but its aromatic essence also transports you to a realm of relaxation.

🍋🌾Lemongrass Essential Oil: Discover the citrusy charm that doubles as a natural toner. It works diligently to minimize pores and keep your skin refreshingly clean.

🍋💨Lemon Steam Essential Oil: Brightens skin and offers a revitalizing fragrance.

🌿🌬 Eucalyptus Essential Oil: Invigorate your senses with the refreshing aroma of eucalyptus. Beyond its scent, it promotes wound healing and keeps your skin in pristine condition.

🌟 Vitamin E: Shield your skin with the protective embrace of Vitamin E. As a potent antioxidant, it fights off environmental aggressors like UV rays and pollution. Its reparative
properties breathe life into your skin, ensuring it remains soft,
youthful, and resilient.
How to Use

Pre-Shave Routine:

Wet your skin.
Massage a generous amount of Glow Oil.
Apply your preferred shaving product.
Shave as usual. This method is particularly effective for facial or thicker hair.

Post-Shave Routine:

After shaving, apply Glow Oil to dry or semi-dry skin.
Its soothing and moisturizing properties will help prevent ingrown hairs and irritation.

Safety Tip: If you're using the oil to shave, ensure you wash your hands thoroughly with soap afterward. Avoid shaving with oily hands to ensure safety.

For Daily Moisturizing:
Glow Oil isn't just for shaving. It doubles as a daily moisturizer, especially suitable for your fur.

For a Relaxing Bath:
Add a few drops of Glow Oil to a warm bath for a luxurious and nourishing soak.

⚠️ Caution:

Be mindful: The oil can stain fabrics. If applied directly, wait for a minute or two, allowing the oil to fully absorb into the skin before contact with towels or clothes.
Only for external application. Discontinue use if any irritation occurs.
Store in a cool place.

Handcrafted with love in New Zealand, using a blend of local and imported ingredients.
Ingredients

Vitis Vinifera (Grape) Oil, Cannabis Sativa (Hemp) Seed Oil*,
Simmondsia Chinensis (Jojoba) Seed Oil, Tocopherols (Natural Vitamin E), Cymbopogon Flexuosus (Lemongrass) Oil, Melaleuca Alternifolia (Tea
Tree) Leaf Oil, Citrus Limon (Lemon Steam) Oil, Lavandula Angustifolia (Lavender) Oil*, Mentha Piperita (Peppermint) Oil, Salvia Sclarea (Clary Sage) Oil, Eucalyptus Globulus Leaf (Eucalyptus) Oil  *NZ grown

100% natural with predominantly New Zealand ingredients

Formulated and made in small batches in New Zealand

Vegan and cruelty-free

Free of nasties, harsh chemicals, and palm oil

Oil comes in a 100ml glass bottle with dropper
Why its special

Glow Oil is a unique blend of natural ingredients, expertly curated to provide both pre and post-shave care. It harnesses the power of Golden Hemp, Jojoba, and Grape Seed Oils to oisturize, soothe, and promote skin regeneration. Essential oils like Tea Tree, Lavender, and Clary
Sage not only impart a refreshing aroma but also act as natural
antiseptics and skin balancers. This multi-functional oil is your go-to solution for smoother, glowing skin after every shave.


All-Natural Blend: No parabens, no sulfates, no nasties. Just the pure goodness of nature.


Versatile Use: Ideal for pre-shave, post-shave, bath oil or simply as a daily moisturizer.


Eco-Friendly Packaging: Because we care for Mother Earth as much as we care for your skin.
Share
View full details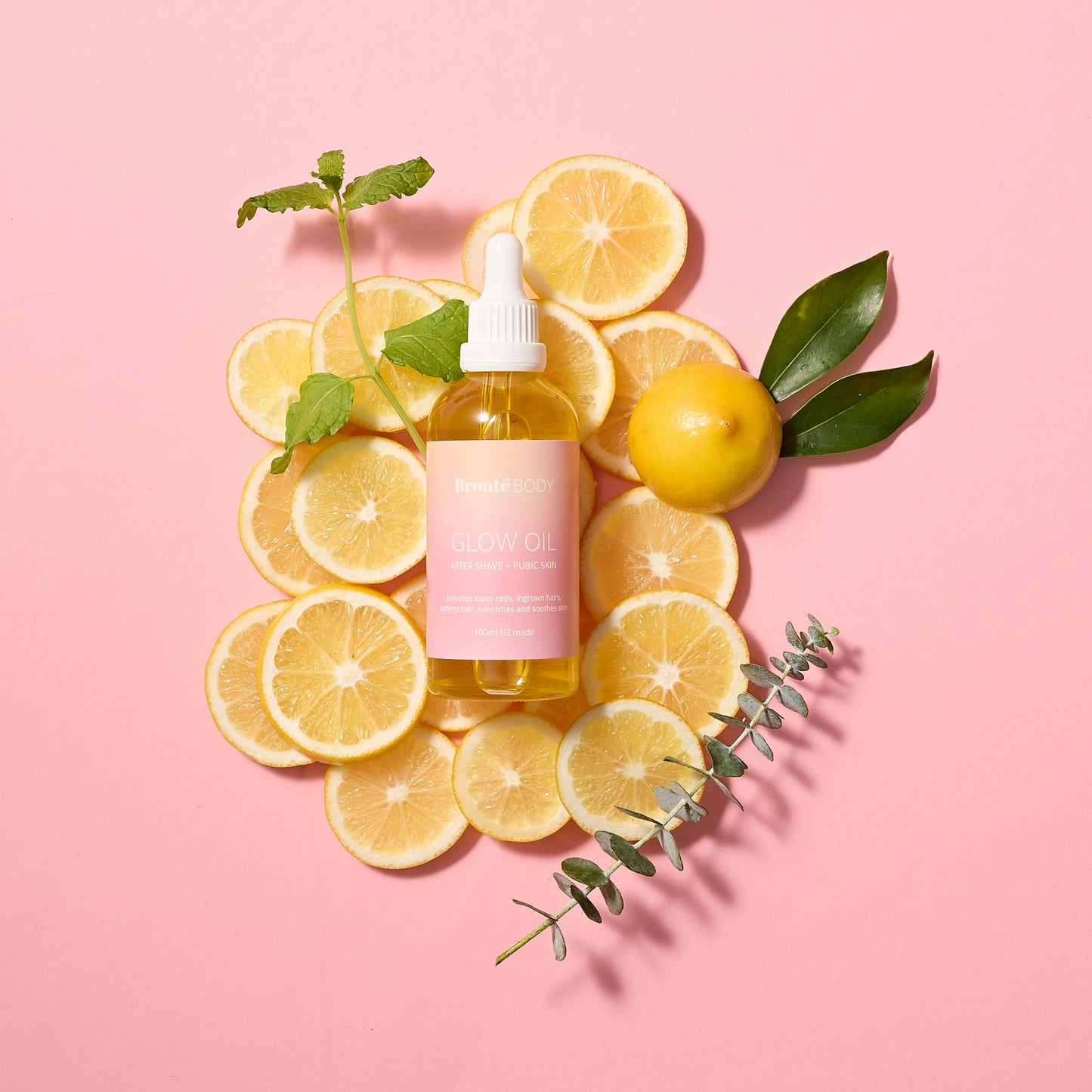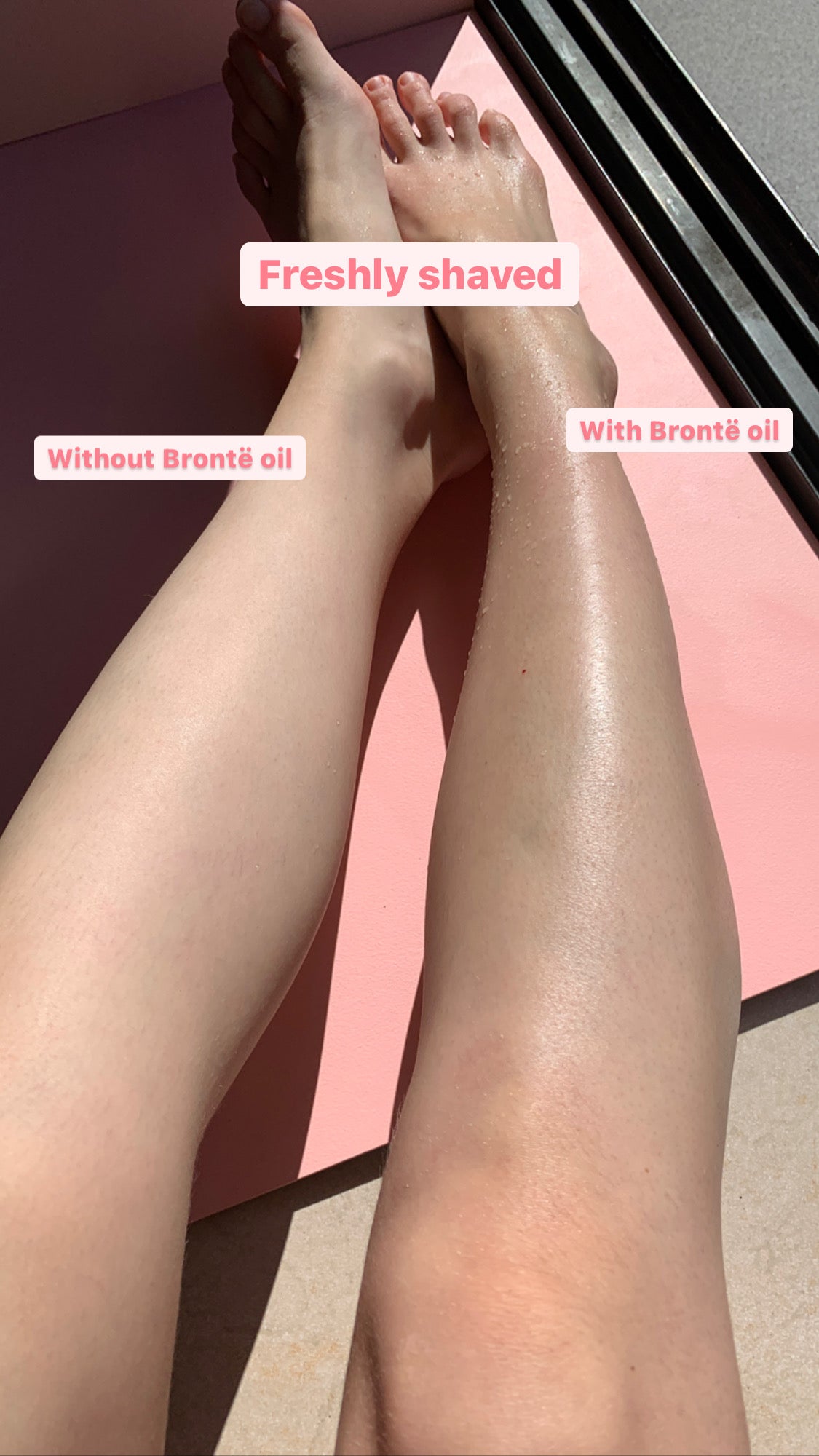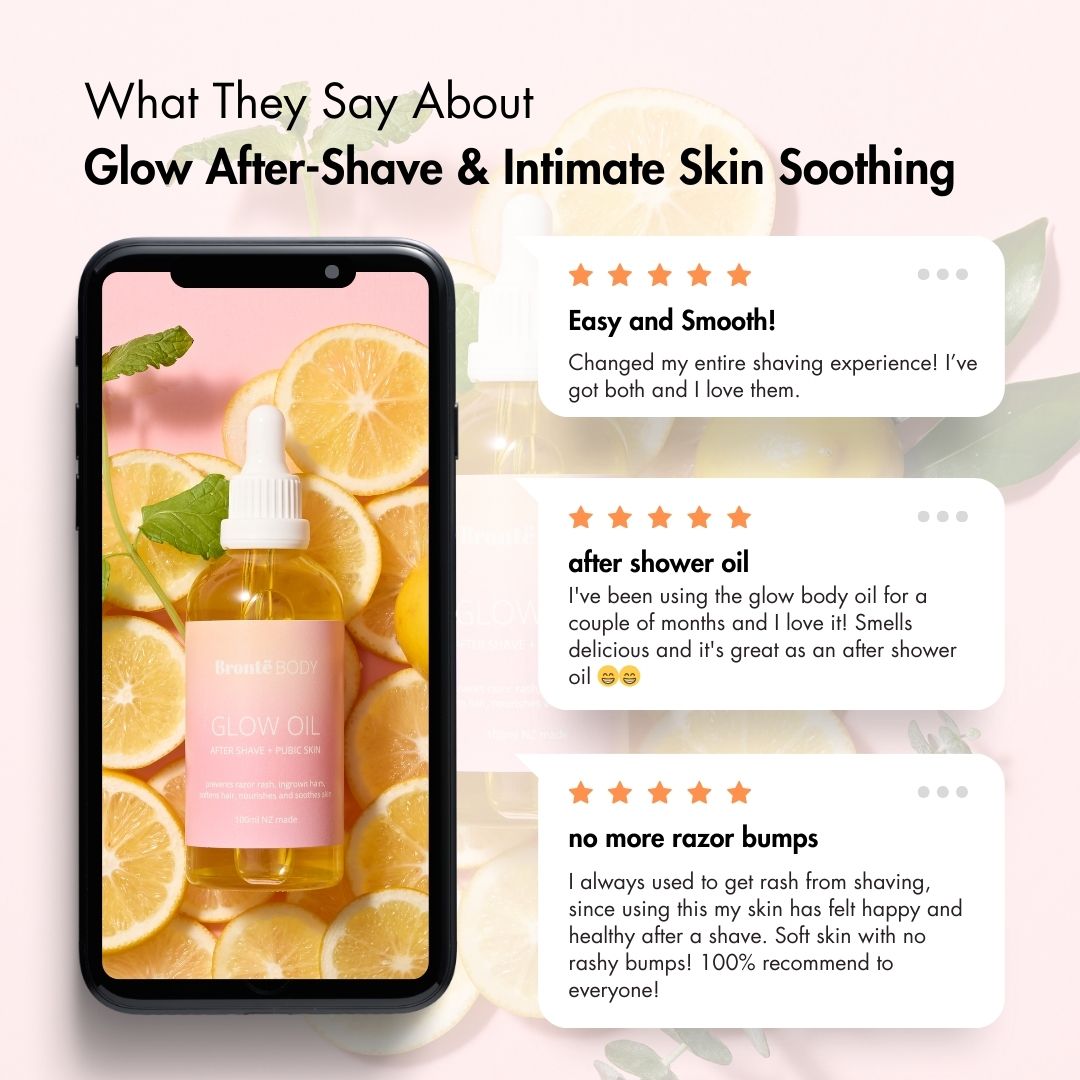 "Each product is filled with not only some of the best botanicals but a little bit of happiness and kindness too."
Frequently asked questions